To have a purpose. To make an impact. These are objectives many of us strive for in our personal lives, as we aim to make an improvement in the quality of life for our families, our communities, and the world as a whole.
In today's business climate, companies strive for the same sense of purpose, the same meaningful impact. Customers are more engaged than ever in the choices they make – which means a sustainable, meaningful purpose is an essential part of doing business today. Companies can no longer be driven solely by profit motives. The recognition that we need to create meaningful business, that we are all connected members of a global society, is increasingly apparent. Our purpose helps us to answer some fundamental questions on our role in society. Why do we exist as a company? Where do we fit in society? What do we contribute to our employees, customers, and the world?
Values, Impact, Purpose
The global business community has certainly taken notice of the importance of purpose. The World Value℠ Index, for example, measures the extent to which people are inspired by a brand's mission — and the extent to which that inspiration drives active support and purchase.
It's no accident that the top six organizations listed in the World Value Index are directly focused on helping others and are not commercial entities in the traditional sense. But as a BBC article points out: "Being purpose-driven isn't exclusive to non-profit groups anymore; companies like Amazon and Airbnb balance profit with purpose to achieve financial success". Furthermore, global leading companies, like Google and IBM, have purpose statements to guide their people's behavior. They echo statements such as this one from PwC: "Our purpose is to build trust in society and solve important problems."
A Harvard Business Review (HBR) article drives home a similar message by noting that game-changing companies have a few things in common. "They are purpose-driven, performance-oriented, and principle-led." In a separate piece, HBR and Quartz.com make the connection between having a strong purpose and a profitable business clear: "Mission and margin go hand in hand".
Purposeful People
At Wolters Kluwer, the statement being communicated to all stakeholders is also clear: Our purpose is to help professionals deliver deep impact when it matters most.
"Wolters Kluwer has a clear purpose that brings our customers and us together. The deep impact of the work of all these professionals when it matters most helps make the world more sustainable and move society forward," according to Nancy McKinstry, Wolters Kluwer CEO since 2003.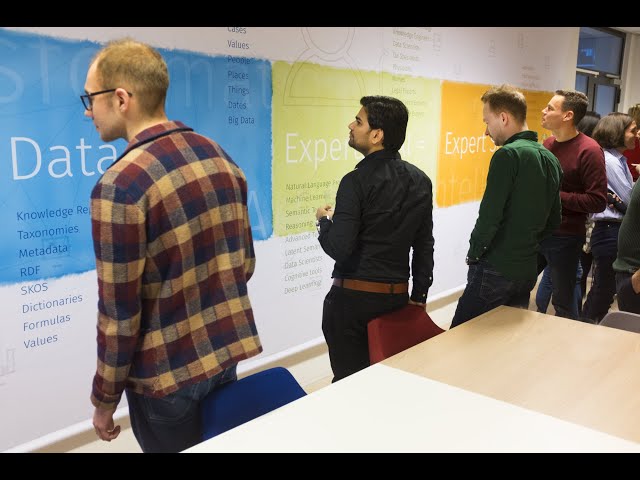 Having a clearly stated purpose is important for more than a company's external stakeholders, of course. A well-defined and well-communicated sense of purpose helps employees in their day-to-day work. It allows them to understand:
Why we exist
Where we fit
What we contribute
Once these three elements of purpose are defined and understood internally, each employee can further define the value it brings to its specific market or audience. Defining a purpose, therefore, helps as a starting point, helping to provide focus and coherence.
Beyond the overarching deep impact statement, Wolters Kluwer has built a framework to underpin its purpose, comprised of a number of foundational pillars. The foundation consists of strengths, beliefs, and practices that add depth to our purpose, enabling us to deliver and set it apart.
Practice makes Purpose
As outlined in the Wolters Kluwer 2017 Annual Report, the company's Value Creation Model incorporates external and internal resources into a range of business activities, all with the focus on the deep impact we can create for our four key stakeholders: customers, employees, investors, and on society as a whole.
Through concrete, purpose-driven activities such as innovation-driven sustainability, talent management, and operational excellence, we are able to:
With each of these elements working in concert to deliver value to the company's stakeholders, Nancy McKinstry sums up the Wolters Kluwer purpose: "Our work helps to protect people's health, prosperity, and safety and build better businesses. Every second of every day our customers face decisive moments that impact the lives of millions of people and shape society for the future. In these crucial moments we put sound knowledge, deep expertise, and usable insight into their hands at the right time in the right format for their specific set of circumstances."
With this perspective coming from the top of the organization, Wolters Kluwer is clearly proud to share its values with all of its stakeholders, and to inspire others to develop a purpose beyond just profit. To learn more about how the company works - and working at the company - see the company values and visit our listing of global careers.
* Journal of the American Medical Informatics Association 24(1), 2017, 88–95